Вообще-то я фотограф. Занимаюсь этим делом профессионально более 5 лет. Снимаю природу, путешествия, лайфстайл и людей. Пишу статьи, записываю влоги и путешествую. Travels! – это место, где вы узнаете обо всем лучшем о городе Бишкек и стране небесных гор – Кыргызстан, а также других странах Центральной Азии.
[col size="7″]
I have held court at this corner of the Internet since 2007, which I'm pretty sure makes me a senior citizen in blogging years. In case you're brand new to these parts, let me give you a little bit of a rundown on the past decade from Vasco's conception to the present.
For starters, I spent my weekends in Berlin , then in Amsterdam and Rimini , accompanied by our advice and our photos taken directly with my phone. Then realizing that nothing was worth the quality of my good old reflex, it has emerged – despite its size – to immortalize, with a rendering immediately more qualitative, my fabulous and first great road trip in Iceland.
It was from this moment that I realised that my adventures interested more than one, and it motivates me seriously to publish more regularly, even simple bike weekends on the banks of the Loire, or well canoe in the Gorges de l'Ardèche.
That's it, I like to spend time here on Vasco: write our travel stories, share our photos, and of course, answer all your questions and questions!
[/col][col size="5″]
My voyages so far
My gear
New on my blog? Find out more about how I travel and also check out my adventurer kit.
[/col]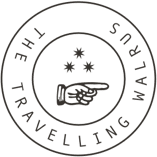 Давайте встретимся или разделим путь вместе, дай только знать!